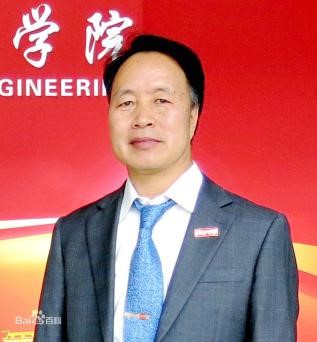 Research Area:
Civil engineering, architectural engineering, ancient structures, road and bridge structures, engineering seismic
Research Experience:
Wang Jianxing, was admitted to Beijing Institute of Technology(BIT) in 1982. In 1989, he graduated from BIT and worked in the Branch of Beijing Institute of Iron and Steel, where he served as assistant professor and lecturer successively. In 1997, he was transferred to North China University of Technology(NCUT), where he served as associate professor, Professor, responsible Professor, vice chairman of the Department, academic member, academic degree member and member of Teaching Guidance Committee. Excellent mechanics teachers in Beijing, excellent mechanics teachers in China. He taught more than 10 mechanics courses and created a lecture hall of science, technology and culture. He presided over and participated in nearly 20 projects, including the Natural Science Foundation of China(NSFC), the Beijing Natural Science Foundation(BNSF), the "practical training plan" for high-level talents in Beijing universities and horizontal projects, presided over more than 10 open experiments, and published 140 EI, ISTP, core papers, etc.
Expert of China National Architecture Research Association of the state people's Committee, expert and Deputy Secretary General of the construction reinforcement Committee of the state people's Committee, senior consultant of the surname Committee of China National Minority Cultural Protection Association of the state people's Committee, director of the science and Technology Innovation Committee of the Chinese society of science and technology news, degree general evaluation expert of the Ministry of education, special expert of China's science and technology papers, evaluation expert of the Natural Science Foundation Committee of the state and three provinces and cities, state and There are more than 20 titles, such as evaluation expert of science and technology award of Beijing and two provinces, judge of National Youth Science and technology innovation competition sponsored by China Association for science and technology and the Central Committee of the Communist Youth League, consultant of China's high and new technology enterprises, vice president of Hebei Machinery Enterprise Management Association.
Invited by the government, enterprises, institutions, organizations, business associations and well-known people, attend social welfare, project review, guest report, enterprise visit, organization inspection, project discussion, academic exchange and other activities. Establish more than ten production, learning and research bases nationwide.